Hampshire Chamber of Commerce has been officially praised in a government-backed national awards scheme.
Judges at the Enterprising Britain Awards ranked the Chamber 'highly commended' in the category of Support for Exporting.
The Chamber's entry focused on its work in building trade links with Romania, one of the EU's fastest growing economies.
Maureen Frost, Hampshire Chamber's Deputy Chief Executive, said: "Through various partnership agreements and regional accords, we are actively widening market reach in Romania for a growing number of Hampshire exporters. We are thrilled to have this work officially recognised at a UK-wide level."
Hampshire Chamber mainly facilitates help for exporters to Romania through BRIDGE, the British Romanian International Development Gateway Exchange.
As well as an online trading platform, the exchange enables firms here to join trade visits, access market intelligence and procurement information and receive other in-country practical support.
Among the companies being supported are Waterlooville-based circuit board specialist Spirit Circuits and the engineering and design firm Portsmouth Aviation.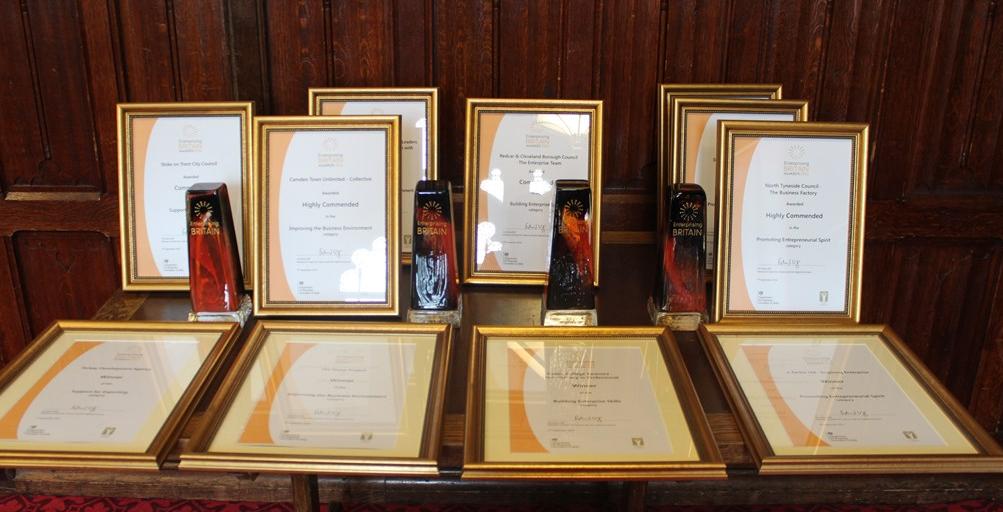 The Enterprising Britain Awards are designed to celebrate the work being done to grow the UK economy by entrepreneurs and organisations. They are an initiative of the Department for Business, Innovation and Skills.
Outside four national category winners, Hampshire Chamber was one of only six entrants from across the country to gain a 'highly commended' mark.